13-Week Coaching Academy
If you are struggling with your internet marketing efforts, you have found the right place to learn all you need to know to succeed in internet marketing!
.
It seems that everybody these days is making a killing in internet marketing — except YOU.
You are certainly capable. You're smart. You've got patience and tenacity and perseverance. But you haven't had much — if any — success.
Yet others who aren't as smart as you are CRUSHING IT in internet marketing. I see it every day: Some cool cat jumps in the Warrior Forum and sells 5,000 units of something (with a high probability of that something being outright garbage).
Are you sick of it yet? I know I was. That's when I made a 180 and started thinking about my internet business in a completely different way.
You are here because you're frustrated, tired of no success, and wondering if you ever will succeed. Heck, it would be great if now and then you earned enough cash to buy groceries…
That changes today. As my friend Brian Johnson says, "Nobody fails in internet marketing. They just give up before the magic happens."
Today, you've found the magic. I'm here to take you behind the curtain, so to speak, and show you how this "magic" that happens for others can — and will — happen for you.
You will learn how to do everything you need in order to become a smashing internet marketer. You will learn all about:
Creating content
Building websites
Driving traffic
Creating products that sell really well
Designing squeeze and sales pages
Search Engine Optimization
Monetizing your site
Building a list
Selling ads
SOCIAL MEDIA (HUGE)
And much, much more!
There is so much to learn and only so much time in a day. I will take you through a structured program over the course of 13 weeks where you will learn exactly what you need to know in order to successfully navigate the internet marketing waters.
I will give you theexact sequence that you need to follow to be successful in the IM game. We will talk about squeeze pages and email marketing, sales pages and copy writing, continuity memberships, coaching programs, and much, much more!
You will be able to reach me via email. I personally answer all of my emails and I do it promptly and thoroughly. If you ever have a question, just ask. I'll do my level best to address all of your needs, questions, and issues.
Every week, you will get course materials delivered to you via written lessons right at this web site which may include mind maps, audio recordings, webinars, and downloadable PDFs and presentations.
You will also get HOMEWORK!!!
Like in "regular school," the homework is not meant as punishment but rather as reinforcement for what you learned in that lesson.
It's the same here. The homework I will assign to you will challenge you, expand your learning, and reinforce what you just learned.
Look, I know how hard it is. I "dabbled" in internet marketing for about 10 years before I got deadly serious about being successful at it.
I hate failure and the IM business was kicking my behind! I reached a point where I just buried myself in my work, research, and studies. Out came a newer, wiser person. But I learned the hard way.
I would hate to see you make the same mistakes I did—that's why I'm going to show you and share with you as much as I can over the next 3 months.
So here's the deal: I give you 13 weeks of intensive instruction and you follow along, immerse yourself in it, do the homework, and ask questions.
Deal?
Right now, I'm offering this instruction for a rock-bottom price. I don't know how long it will last but I can tell you this:
As soon as I hit 50 students, I'm closing the doors. I'm not sure I'll be able to handle many more than that.
Get it now—while you still can.
You have to ask yourself how long you can take not making money while your pour your heart and soul into this endeavor. You may be very close to giving up. I'd hate to see you do that.
Why not give it a shot?
I'm confident that I can help you immensely. So much so that I offer a 30-day money back guarantee. Most coaches won't offer any guarantee.
After all, I will give you roughly one-third of the course material for free if you ask for your money back within the 30-day money back window. That's a lot of my time that I invested in you. Many coaching programs just don't even address the guarantee issue.
But I'm so positive that you will benefit from my tutelage that I'm offering this one-of-a-kind money-back guarantee.
Keep what you learn. Keep what you download. Keep your homework assignments.
Simply put—if, in 30 days, you are not completely satisfied with this course, ask for your money back.
You will get it—no questions asked. Deal?
So you get 13 weeks of awesome internet marketing coursework along with supplementary resources like audio recordings, webinars, ebooks, and other products that I have created. You get 30 days to try it out.
You really have nothing to lose, and everything to gain.
And at this price, it's a small investment.
After all, how much is success worth to you? I cannot answer that question for you. But I will tell you this:
If a coaching program had been around like this one when I started out, I would have spent 10x this so that I could "shortcut" my way to the eventual success I got.
Get in today.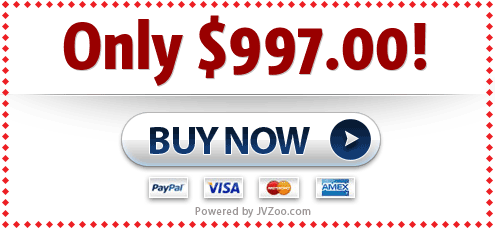 No thanks. I would, however, like to establish a coaching arrangement with you where I get one hour per month of consulting time with you at a greatly reduced hourly rate.